Highlights
Essential smartwatch for kids
Children's watch with great looks and features
Many special things including camera and WeChat support
New Delhi.
Xiaomi MITU Children Smartwatch Mitu Watch 5X Price Specs: Popular smartphone company Xiaomi has launched its Mitu brand new smartwatch MITU Children Learning Watch 5X, which has been specially introduced for children. As cute as it looks, the Meitu Watch 5X is as powerful as its features. Smartwatches of Meitu brand are quite popular among children. MITU Watch 5X has many special features, such as Dual HD camera, Learning app support, 4G SIM support, Corning Gorilla 3 protection among others.
read this also-Bat-bats of Xiaomi users! 200W fast charging support in many smartphones next year, see details
View Price
MITU Children Learning Watch 5X has been launched in China. A month ago, Xiaomi launched the MITU Children 4G Phone Watch 5C with the best features. Talking about the price, Meitu Watch 5X has been launched for 579 Yuan i.e. around Rs 6627. Presented in Blue and Pink colors, this children's smartwatch can be launched soon in other countries including India.
read this also-Nokia's new speaker SP-101 and Nokia BH-205 Earbuds launched, see price and features
Check out the special features
Talking about the features of MITU Children Learning Watch 5X, first of all let me tell you that video call support has been given in it, so that you can video call your child and find out where they are when needed. This watch has a 1.52-inch HD Retina display, whose screen resolution is 360×400 pixels. Its screen is scratch resistant, protected with Corning Gorilla 3. These children's watch from Meitu has many cool features including 12 fold safety positioning, 3D floor positioning, WeChat support, Tencent QQ App support, 6 days battery life.
read this also-These top 5 cheap laptops of Lenovo are good options for students, great battery and storage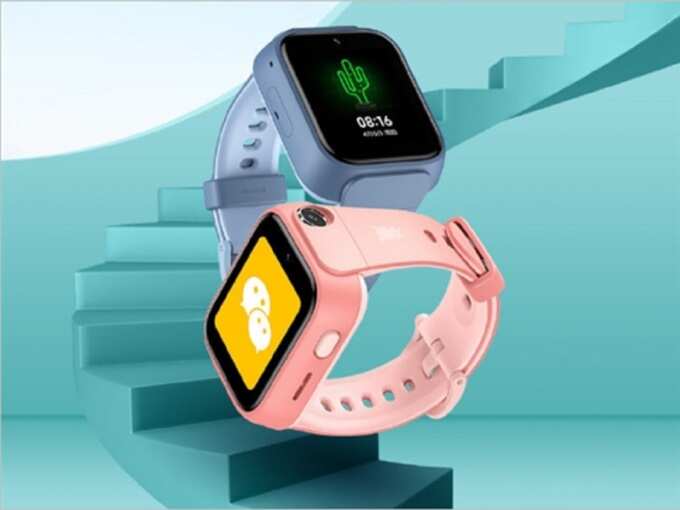 camera great
Talking about the camera of MITU Children Learning Watch 5X, it has an 8-megapixel side camera and a 5-megapixel front camera. The camera of this smartwatch is with electronic image stabilization and gyroscopic sensor support. When you call your child, you will get an idea of ​​his overall positioning in it. Many types of learning apps are installed in this watch, so that the attention of the children can be kept on the study as well.
Also read- Portable Fan: Take this portable phone with you wherever you go

.