Manali. Himachal Pradesh which is also known as Devbhoomi Himachal Pradesh. Gods and Goddesses reside in every corner of this place. There will hardly be any such place in the state where there is no Place of Deities. In today's time of modernity where television, mobile have become a part of our life.
At the same time, there are some villages in Manali, where even in today's modern times, ancient culture and tradition have been preserved by the people here, which is why after a Dev Adesh, there are 9 people here. Noise will be prohibited in the villages for 42 days.
For the next one and a half months, the villagers will neither watch TV, nor will there be worship in the temple, nor will mobile bells be heard, nor will there be any kind of work in the fields. You will be surprised to hear this, but it is true and even today the orders of the deities are followed well here.
Cooker whistle closed for 42 days in 9 villages
Kullu Manali, the district of Himachal Pradesh, is known for its god culture. Here even today people do all the work only on the orders of God and it is considered paramount. One of these is the Gaushal village adjoining the tourism city of Manali, the God order has been implemented in eight villages adjoining it. After which, for the next one and a half months, neither any kind of noise will be heard nor will the TV, mobile and temple bells be heard. Tourists coming here will also have to follow these rules.
Temple bells were tied and making noise was forbidden.
refusal to even talk in a loud voice
Nine villages of Ujhi Valley of Manali are following this deity tradition which has been going on for many thousands of years. In the historic village of Gaushal, once again after Makar Sankranti, TVs have been switched off and mobiles have also been put in silent mode. Neither a person can talk in a loud voice now, nor will there be farming for the next one and a half months. Apart from this, there will be no worship in the temple, the temple bells have been tied and the temples have been locked. So that there is no sound of any kind and no one can violate the orders of God.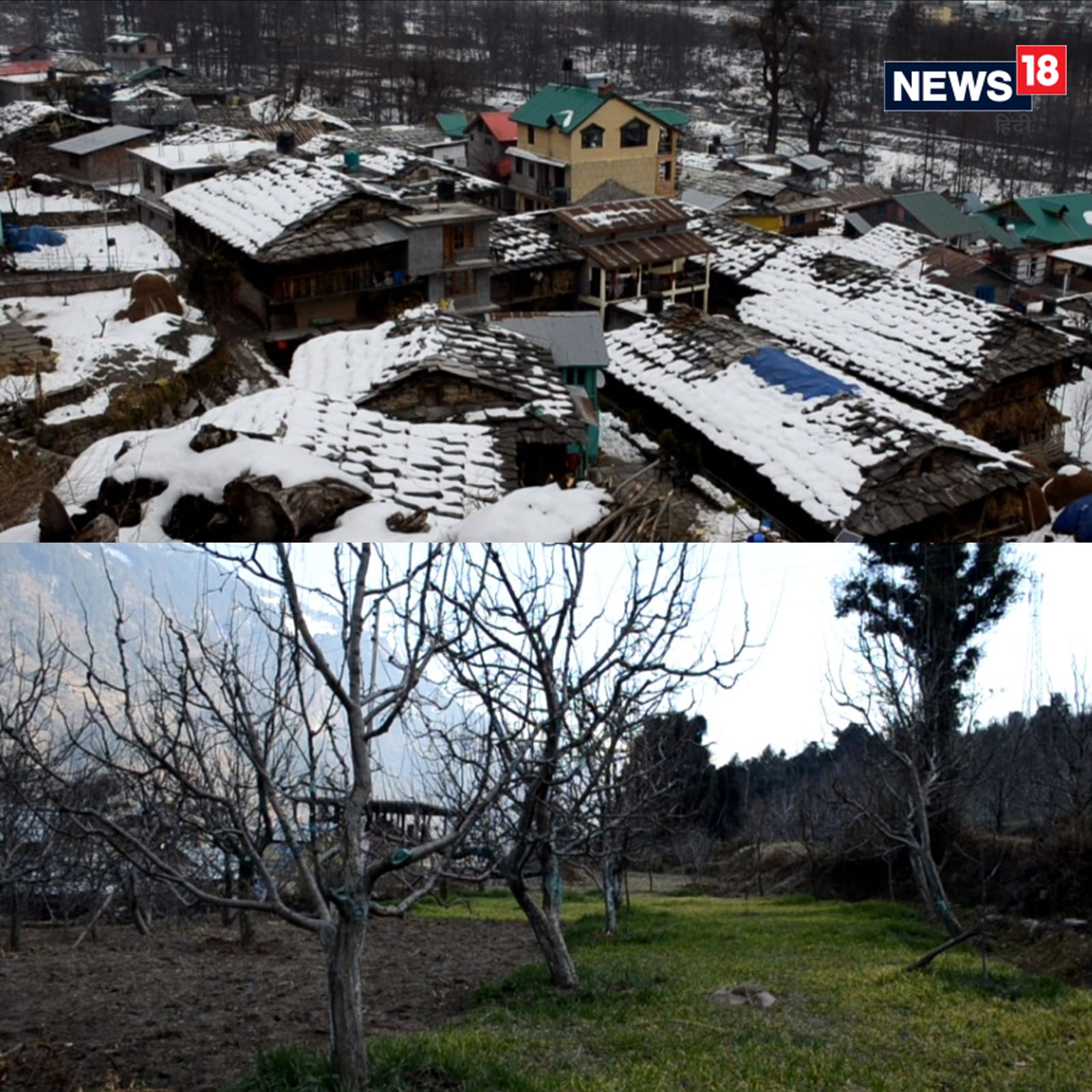 In these nine villages of Manali, even cooking from cooker has been banned, so that the sound of whistling does not come.
These villages are bound by the orders of the adorable gods
The orders have come from the adorable deities Gautam Rishi, Vyas Rishi and Nag Devta here. This order has been implemented in these villages for the next 42 days. It is believed that after Makar Sankranti, the adorable deities of the village get absorbed in their penance and the TV and radio mobiles are switched off so that the deities get a calm environment during penance.
These are the 9 villages of Manali, where the tradition is played
These nine villages of Manali are Gaushal, Kothi, Solang, Palchan, Ruad, Kulang, Shanag, Burua and Majhach, where even today the deity tradition is well followed and today's young generation also follows the tradition which has been going on for thousands of years. Still working. Villagers say that this tradition has been going on for thousands of years and is being performed well even today. Whether it is the youth of today or the tourists who come here, all follow this tradition.



Why will there not be worship in 9 villages of Manali, nor will the bells ring in temples, what is this god's order..?




Manali Traffic Jam issue: Manali will get relief from traffic, bypass will be built from Nehru Kund to Atal Tunnel




Actor Sunny Deol was seen taking an ice bath in Manali, shooting for Gadar 2 in Himachal




PHOTOS: Fresh snowfall near 1 feet on Atal Tunnel, 100 tourists rescued




Corona explosion in Manali Winter Carnival, 22 people including SDM and 8 tourists found positive




Seeing the ice-avatar of MP Sunny Deol in Manali, you will also be rolling, watch video




Earthquake in Himachal: Earthquake again in Himachal, earthquake occurred twice in Lahaul-Spiti




Don't let this negligence fall heavy: Crowds gathering in Kullu-Manali, tourists having fun without masks




New Year celebration in the shadow of Corona, influx of tourists in Shimla-Manali




New Year Celebrations: Get the hotel booked before coming to Manali, otherwise the night will be spent in the car!




Tourists arrived in Manali to celebrate New Year, Omicron's fear was haunting, police showed strictness
Be the first to read breaking news in Stuff Unknown | Today's latest news, live news updates, read most reliable Stuff Unknown |
Tags: Manali, Manali tourism
,