Rajeev Sen disappointed with his fans.(Photo Credits: World of Rajeev Sen/Youtube )
Sushmita Sen's younger Rajeev Sen has announced to leave YouTube. Information about this decision has been given through a video. Rajiv has thought to do this in a state of extreme despair.
Mumbai : Bollywood actress Sushmita Sen K's younger Rajiv Sen is also an actor. Rajiv runs his own YouTube channel. Rajiv's infatuation has now dissolved from this. So have decided to stay away from it. On Wednesday, while giving information about this in a video on his YouTube channel, Rajiv said that he is watching his video blog i.e. vlog without subscribing, so I am quitting from YouTube (this is not clickbait). Along with this, I have thanked those who watched my channel. Rajiv wrote that 'I will never forget my YouTube family.. you take care of yourself'.
rajiv sen your video I am speaking in Hindi and in English 'You know how hard it takes to make a YouTube video, especially those people who work very hard. You guys come and watch videos without subscribing. Going on set, reading your lines is ten times easier than creating such a vlog. I collect content for you. I try to entertain you, I tell jokes. By doing all this I educate you. I will inform you. After that editing happens. You guys enjoy 10-15 minutes of vlog and your knowledge increases. You guys don't know how much hard work it takes. You guys comment Rajiv, do this, do that. Rajiv will do but Rajiv also wants one little thing that you guys press the subscribe button '.
Rajiv further says that 'Now the time has come for us to say goodbye to all of you. Why not say..I am leaving YouTube. what did you guys think i am joking…this is some clickbait..you guys have no shame in the slightest..now you guys have convinced me that i should quit youtube…why not Leave me.. 70 percent of you guys are watching what you guys are not subscribed to me and 30 percent people have done… why brother..you guys can come here and watch my video..but don't press subscribe button Can. am i asking you for money? I make videos so that you guys can be entertained while sitting at home.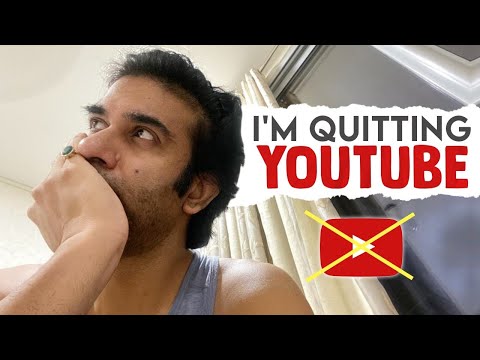 Rajeev Sen continues to speak and in the end says I will meet with a new vlog soon.
.