Trailer release of 'Lioness' movie. (Photo Credits: Amazon Prime Video India/youtube )
The trailer of Vidya Balan's film 'Sherni' has been released. The entire film will be released on OTT on June 18.
Mumbai : Veteran Bollywood actress Vidya Balan is always famous for doing challenging roles. The trailer of his upcoming film Sherni has been released. The fans of this film are waiting for a long time. However, the teaser of the film that was released earlier had told that the audience will be able to see Vidya in a new form once again. Now the released trailer has shown the strong look of the actress.
In the trailer of the film 'Lion', Vidya Balan is playing the role of an honest woman forest officer. Along with the problems of the forest, she is going to be seen fighting on many social issues. Vidya understands the pain of animals in the film and is going to be seen living. Vidya is seen playing a new kind of role in Trelap. It is seen in the trailer that the conflict between humans and animals is on one side, the complications of the actress's personal life are on one side. If there is an exercise to catch the lioness in the forest, then there is also a struggle to reconcile the married life and the job of the forest.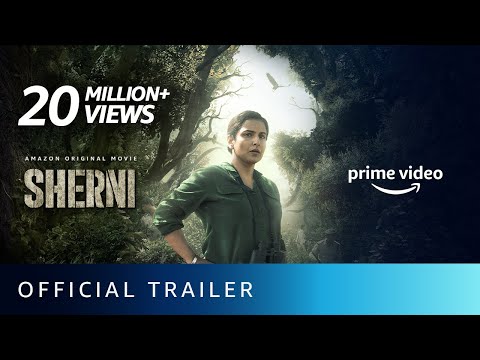 Overall, a new dimension of Vidya Balan's acting is going to be seen in the film 'Lioness'. The film will be released on June 18 on Amazon Prime Video. This film can be seen not only in India but all over the world. The story of 'Lioness' is the story of the struggle between man and animal. In this, Vidya Balan tries to balance with the help of local people despite the pressure of her job. Apart from Vidya Balan, in this film, performances of strong actors like Sharad Saxena, Mukul Chadha, Vijay Raj, Ila Arun, Brijendra Kala and Neeraj Kabi Will see. Amit Masurkar has directed this film. It is produced by T-Series and Abandasia Entertainment.
.