The song 'Babua's corpse dead' shows the grief of the son's death in front of the parents' eyes in Corona
Bhojpuri singer Roshan Singh (Raushan Singh) has released a new video showing the havoc of Corona. People are loving the emotional song 'Babua ke Laash de da'. The video of the song will make people cry.
Right now the whole world is fighting a war against Corona. At this time, Roshan Singh's new song was released on the official YouTube channel of SRK Music. In this song, between the havoc of Corona, the problem of parents troubled to save their son's life is shown. A very emotional song is bringing tears in people's eyes. The song has got millions of views within a few hours of its release.
The lyrics of this emotional song by Roshan Singh have been written by Ajay Bachchan. At the same time, Roshan Singh has also given music in the song. Pankaj Katie has written the story of the song. The emotion of this Sad Song is touching the heart of the people.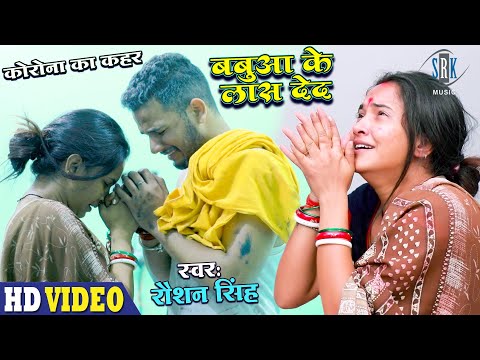 Babua's Corpse Dead song shows the death of his son in front of the eyes of the parents. Both take the son to the hospital where the doctors try to save his life. But the child could not be saved. In such a situation, the parents ask for his corpse. This very emotional song is being seen again and again.
.