Ritesh Pandey's tempering made it special
Another song 'Bagal Se Gujrelu' from Ravi Kishan and Neha Shree's film 'Radhe' has been released. Like the rest of the songs of the movie, it is also getting good response from the audience. Watch the video of the song here….
The latest song 'Bagal Se Gujrelu' from Bhojpuri cinema's megastar Ravi Kishan and Neha Shree's film 'Radhe' is creating a ruckus as soon as it is released. With the different look of Ravi Kishan in the video, the temper of Ritesh Pandey is making it special. Actually he has sung this romantic song. The melodious voice of Ritesh Pandey, the different style of Ravi Kishan and the style of Nehashree are forcing the audience to watch this song again and again. Like before, the chemistry fans of Ravi Kishan and Nehashree are being liked a lot in this song too.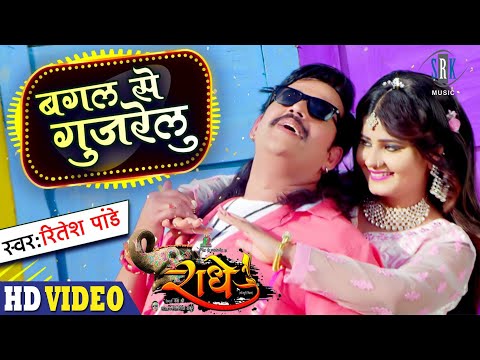 Let us tell you that this song of this grand Bhojpuri film 'Radhe', directed by Ritesh Thakur, has been released on SRK Music's YouTube channel. The song has got a good response in a single day. In this, Ravi Kishan in long hair and Neha in a pink color dress are attracting everyone's attention. This song is sung by Ritesh Pandey and written by Late Shyam Dehati. Also its music has been composed by Ritesh Thakur.
Actress and film producer Neha Shree said that 'Even though Shree Shyam Dehati ji is not among us today, who has done a lot for Bhojpuri society, but his creation is still present among all of us. You guys must listen to this song of his and give your love. Let us tell you that Neha Shree has produced this movie. Apart from Ravi Kishan, Arvind Akela Kallu, Neha Shree, Priyanka Pandit, Seema Singh, Mohini Ghosh, Riva, Avtar Gill, Pappu Yadav are also in important roles in this film made under the banner of Neha Shree Entertainment.
.