Mehul Choksi in Dominica: It is being said that after the arrest of Mehul Choksi, India is in touch with both governments in Dominica and Antiga. At present, India has extradition treaties with 58 countries. Dominica is not included in these countries

Mehul Choksi in Dominica: It is being said that after the arrest of Mehul Choksi, India is in touch with both governments in Dominica and Antiga. At present, India has extradition treaties with 58 countries. Dominica is not included in these countries

(Aditya Raj Kaul)
New Delhi. Mehul Choksi (Mehul Choksi), who has been absconding for the last two years in the Punjab National Bank (PNB Scam) case, is currently in the Dominican Republic of the Caribbean country. Meanwhile, Antiga police denied allegations that Choksi was kidnapped and forcefully taken to Dominica. Antiga Police Commissioner Attlee Rodney says that Mehul Choksi went to Dominica in a boat and the Antiga police have no role in taking them there. He also said that he had no idea that Choksi was forcefully taken from Jolly Harbor. Let me tell you that fugitive businessman Mehul Choksi is currently under the grip of CID in Deminica.
In fact, Mehula Choksi's Antiga-based lawyer Justin Simon claimed that Choksi was allegedly beaten up after the kidnapping. Simon told the media, 'We have a photo of him, in which it can be seen that he has a lot of injuries on his face. One of his eyes is swollen and his arm is injured. This proves that he was beaten. He was beaten up. Choksi's watch and money were also taken away.
#BREAKING: Antigua Police Commissioner Atlee Rodney rubbishes Mehul Choksi abduction theory. 'We have no information on Mehul Choksi being forcefully removed. Assertions made by Choksi attorney without any evidence or proof. Even Dominica Police has believed in such story '. pic.twitter.com/8HrY8FqTSm

– Aditya Raj Kaul (@AdityaRajKaul) May 28, 2021
There will no longer be a rhetoric in the media
Meanwhile, Dominica High Court Judge Bernie Stephenson-Brooks on Friday banned all lawyers involved in the Mehul Choksi case from making public statements on any developments. The media was not allowed to go to the court during the hearing on Friday in the Choksi case. Earlier, Dominica High Court continued its earlier order and again stopped Choksi's extradition. The court has also ruled that Choksi will be allowed to meet with his legal advisors and be taken to the Dominica-China Friendship Hospital for corona examination. After this, Choksi will be sent to the government quarantine.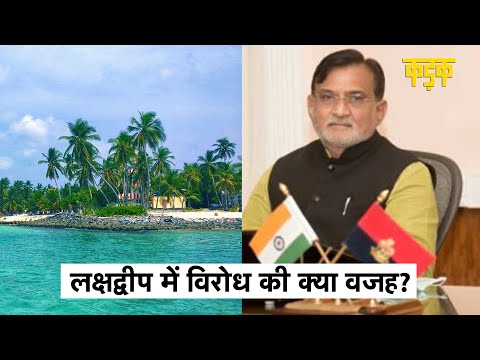 Read also: – Google, FB obeyed the government, the stubborn attitude of Twitter continues; Did not give details
Politics in Antigua
The politics of Antiga has been hot on the Mehul Choksi case. The United Progressive Party expressed serious concern over Prime Minister Gaston Brown's recent statement. The PM had said that Dominica should send Choksi directly to India and not return him to Antigua and Barbuda. The Opposition hit back at his statement and said, 'This statement is irresponsible and intimidating. It is not for the Prime Minister to decide who is entitled to the protection of the Constitution. We are a law-abiding country. Every citizen of Antiga and Barbuda is entitled to due process and the rule of law should be respected by all.
.