Manipur rentals of ambulances in Kanpur, which is battling Corona, continue to be collected.
Kanpur News: A coron-infested businessman admitted to a Kovid hospital in Govind Nagar in Kanpur died. After that, the family had to wait for an ambulance for 3 hours to take the body to the crematorium. Not only this, we also had to pay several times the fare of 3 kilometers.
Kanpur
. In Kanpur and Uttar Pradesh, there is a bad situation in government and private hospitals ahead of the high speed of the corona infection (COVID-19 Infection). On one hand, there is a influx of patients in government hospitals, while private hospitals are also becoming full one by one. As the number of corona virus infected is increasing, so too the death toll. In Kanpur, the number of new corona patients is going beyond the thousand every day. These numbers are increasing day by day. The ambulance system in the city is in worse condition. The situation is that the ambulance is not able to get the dead body from the hospital to the crematorium. If you get an ambulance after waiting for hours, then many times more rent is being charged from the victim's family.
A corona-stricken businessman was admitted to a Kovid hospital in Govind Nagar, Kanpur, where his condition deteriorated. He died on Wednesday. After his death, the hospital administration informed the authorities, an ambulance was called for his funeral. After this, he had to wait outside the hospital for more than 3 hours for the ambulance, because the owners of the ambulance continue to be arbitrary due to Corona. They are taking advantage of the helplessness. Many times the price is being charged openly from the victims.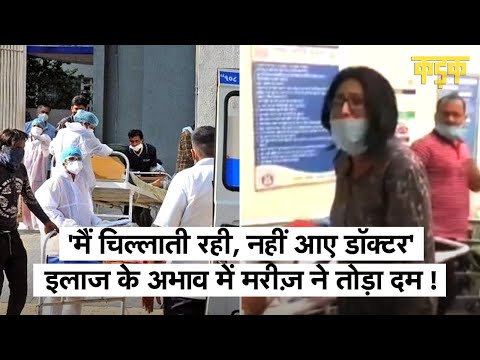 3 kilometers asked for 2500 rupees!For cremation, the family wandered around for 3 hours for an ambulance. Brother said that arrangements were not made for the ambulance on behalf of the hospital. A call was made to the Kovid helpline, after which the ambulance arrived 3 hours later. The housemates were in a weeping condition and the ambulance owners also took advantage of their compulsion. Just 3 km more than a few kilometers away from the hospital to the crematorium. He told that 2500 rupees were asked for about 3 kilometers.
.