Mika Singh and KRK's fight has turned bad (file photo)
The threat of Kamal R Khan has not had any effect on singer Mika Singh. According to the singer, today on June 11, the song 'KRK Dog' has been released.
New Delhi: Film critic Kamal R Khan (kamaal R khan) has an old relationship with controversies. He is already facing trouble due to Salman Khan's film 'Radhe' and his evil deeds. Now his dispute with singer Mika Singh is gaining momentum. According to media reports, Mika Singh had talked about releasing a new song named 'KRK Dog', on which Kamal R Khan had threatened him. But his threat on Mika Singh has no effect. He has released this song on YouTube on June 11.
KRK had challenged Mika Singh by tweeting that he should release the new song 'KRK Dog'. He had tweeted and said, 'Why do you bark so much if you do not have the ability to release the song, then don't be afraid, by releasing Bindass, I want you to release this song just once and then see.' This controversy started when KRK targeted Salman Khan through his film 'Radhe'. After this Mika Singh got angry on KRK, after which a fight broke out between the two on social media.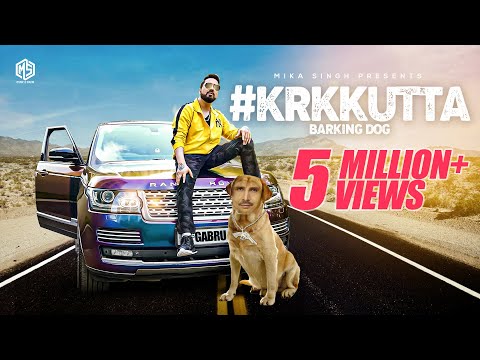 Taking the controversy further, Mika Singh had announced the release of a song named 'KRK Dog', which has been released today on June 11. This 3.39-minute song has got more than 11 lakh views and 23 thousand people have liked it. Now it remains to be seen how Kamal R Khan reacts to this song.
.