Najafgarh Road Accident: Picture telling the magnitude of the accident. ( Hindi)
Najafgarh Road Accident: This incident of road accident was caught in the CCTV camera. Uncontrollable dumper went away crushing four people. Some vehicles have also been damaged.
New Delhi. A horrific road accident has occurred in the Najafgarh area of ​​the country's capital Delhi. Four people died in this accident, while the condition of one is very serious. It is said that three of them belonged to the same family. The accident happened on Friday morning. It is said that all the people had left for the morning walk, during that time five people were crushed by a speeding dumper, out of which four died, while another seriously injured is battling for life and death. The accused dumper driver has been taken into custody. The police are involved in the investigation of the matter.
According to the information, this incident happened at around 5.15 am, when these people were passing through the morning walk. The accused dumper driver has been identified as Rajesh. The local people caught him and handed him over to the police. Those killed in the accident have been identified as Ashok, his wife Kiran, son Ishant and another person Jaswant Singh. At the same time, another son of Ashok Dev is seriously injured in this accident.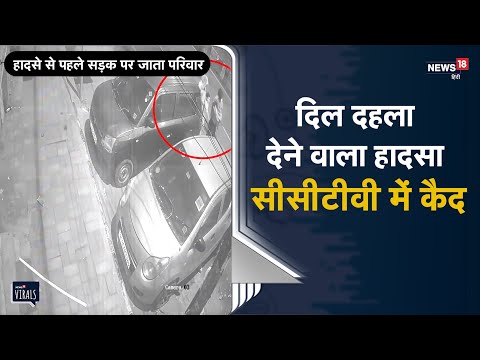 It is said that due to the driver falling asleep, he put the dumper on the sidewalk. The entire incident was captured in the CCTV camera installed there. It can be clearly seen in the CCTV footage how the dumper went ahead crushing the people passing by. Some cars parked on the side of the road have also been badly damaged in this accident. Let us tell you that despite all the measures, thousands of people lose their lives annually in road accidents.
.