The central government may renegotiate the prices of Bharat Biotech's Covaxin and Serum Institute of India's (SII) Covishield.
New Delhi. Along with the change in the vaccination policy issued against Coronavirus in India, the central government will be able to increase the prices of Bharat Biotech's Covaxin and Serum Institute of India's (SII) Covishield. Can talk again. According to the English newspaper The Indian Express, a senior government official said that the revised purchase price per dose, 'will be decided now under the new system'. The official said the Center is finalizing the pricing modalities.
When the Center started vaccination in January, it bought 1 crore 10 lakh doses of Covishield for Rs 200 and about 55 lakh doses of Covaxin for Rs 206. However, later the prices were reduced to Rs 150 per dose. Till April, private hospitals had to buy vaccines through the government. The center was selling Rs 250 per dose for both Covishield and Covaxin.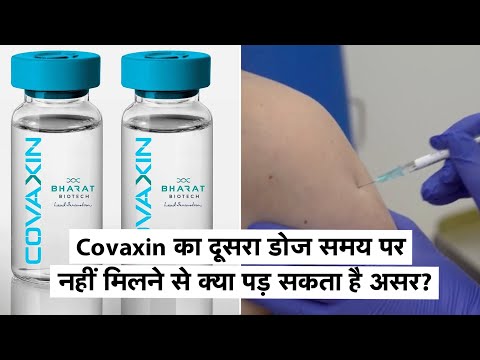 What is the price now?There was no change in the Centre's purchase price even when immunization started for people in the age group of 18-44 years. On April 24, the Health Ministry tweeted, 'The cost of both the vaccines being procured by the Government of India is Rs 150 per dose. is.'
In April, manufacturers were allowed to fix prices for states and private hospitals. SII and Bharat Biotech initially priced their vaccines at Rs 400 and Rs 600 for states and Rs 600 and Rs 1,200 for private hospitals, respectively. After the question and dispute over the prices, the purchase price for the states was increased to Rs 300 per dose of Covishield and Rs 400 per dose of Covaxin.
Let us tell you that PM Modi, in his address to the nation recently, had said that the central government will give free vaccines to the states from June 21 for the vaccination of all people above the age of 18 years in the whole country and said that in the coming days, the country will The supply of vaccines will increase in The Prime Minister said that the Center has decided to buy 75 percent of the doses, including 25 percent of the state quota, from vaccine manufacturers and give it to the state governments free of cost.
The Prime Minister said, '25 percent of the vaccines being made in the country, private sector hospitals can take it directly, this system will continue. Private hospitals will be able to charge a maximum service fee of Rs 150 for a dose after the fixed price of the vaccine. The task of monitoring it will remain with the state governments.
.