Anil Deshmukh has been charged with recovery of crores (ANI)
The CBI has registered an FIR against former Maharashtra Home Minister Anil Deshmukh and others. After this, the house was raided on Saturday.
Mumbai.
Former Maharashtra Home Minister Anil Deshmukh's house was raided by the CBI on Saturday morning. Earlier on Friday, the Central Investigation Agency had filed a corruption case against him. The preliminary inquiry by the CBI on corruption charges against Deshmukh was completed on Friday.
Sources in the Central Bureau of Investigation (CBI) said that a team from the agency reached Nagpur on Friday night and raids are being conducted since Saturday morning. Deshmukh's house is in GPO Square in Nagpur's Civil Lines area. He told that the CBI team can also visit Katol town of Deshmukh constituency, which is 60 km from Nagpur. The CBI is searching in Mumbai, apart from the campuses associated with Deshmukh.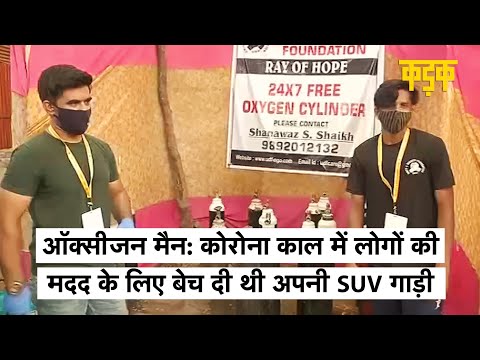 The investigating agency has registered a case related to allegations of corruption leveled by former Mumbai top police officer Parambir Singh. The investigation was handed over to the CBI by the Bombay High Court in the case. The court gave the investigating agency 15 days to decide whether a case of corruption can be registered. After registering the case, the CBI conducted raids at several places on Saturday. Earlier on 14 April on the orders of the Bombay High Court, the CBI on Wednesday under preliminary inquiry in the context of corruption charges against former Maharashtra Home Minister Anil Deshmukh Questioned him for eight hours. Former Mumbai Police chief Parambir Singh has made allegations of corruption against Deshmukh.
Attempts to tarnish the image of the state government – sources
Sources said that Deshmukh denied the allegations leveled against him by Singh during the interrogation and told the officials that this was an attempt to tarnish the image of the state government.
After being removed from the post of Mumbai Police Commissioner last month, Singh wrote a letter to Maharashtra Chief Minister Uddhav Thackeray saying that Deshmukh has targeted some police officers, including Vaje, to raise Rs 100 crore every month from restaurants and bars. Deshmukh denied these allegations.
On the orders of Bombay High Court, CBI is conducting preliminary inquiry in the case of Deshmukh. Deshmukh resigned from his post after a preliminary inquiry was ordered. The CBI has so far recorded statements of Singh, Sachin Waje, Deputy Commissioner of Police Raju Bhujbal, Assistant Commissioner of Police Sanjay Patil, lawyer Jayashree Patil and hotel owner Mahesh Shetty. The central agency questioned Deshmukh's personal assistant Kundan Shinde and private secretary Sanjeev Pandey on Sunday.
.