'Karan Arjun' There is such a film, which continues to be mentioned even today. Released on January 13, 1995, in this film, the way Rakhi had said that 'Mere Karan-Arjun will come … my son will come' was very much liked by the audience. We all keep on repeating this dialogue on many occasions. Directed by Rakesh Roshan, the film stars Salman Khan, Shah Rukh Khan, Kajol, Mamta Kulkarni, Johnny Lever and Amrish Puri. Amrish Puri) was a legendary artist. After the passage of 27 years of this film, some interesting stories related to the film are told.
Not Kajol, Juhi Chawla was the first choice
When Salman Khan and Shahrukh Khan starrer film 'Karan Arjun' was released 27 years ago, it was a tremendous hit. Rakesh Roshan first wanted to cast Juhi Chawla for Kajol's role in this film, but for some reason Juhi could not do it, so Kajol was cast. At the same time, the famous actress of that era, Nagma was to be replaced in place of Mamta Kulkarni, the actress of this film. Well, due to the story and starcast of the film, this film was the highest grossing film of 1995. Once during the shooting of the film, Mamta got angry on Salman and Shahrukh.
Rakhi's dialogue 'Mere Karan-Arjun will come … my son will come' was very much liked by the audience. (Photo Credits: Movies N Memories/Twitter)
Mamta Kulkarni called Shahrukh-Salman with a whistle
There is a song in the film 'Karan Arjun', 'Aaja-Aaja Bhangra Pa Le', in this song, it was being retaken again and again when everyone's steps were not correct. Everyone was resting when a part of the shooting of this song was over. Then Mamta Kulkarni whistled and called Shahrukh Khan and Salman Khan to her. At first they had no idea that they were being called like this, but apart from them, there was no one else there. As soon as he reached Mamta, Mamta started harassing Shahrukh.
Mamta scolded Salman-Shahrukh
As soon as Shahrukh and Salman reached Mamta Kulkarni, Mamta said that my steps were going perfect in this song, but because of both of you, the song is getting spoiled. Come tomorrow with full rehearsal. Mamta's scolding had such an effect on Salman and Shahrukh that they would get up at 5 in the morning to practice and then come to the set, but the real fun came when the final shooting was going on.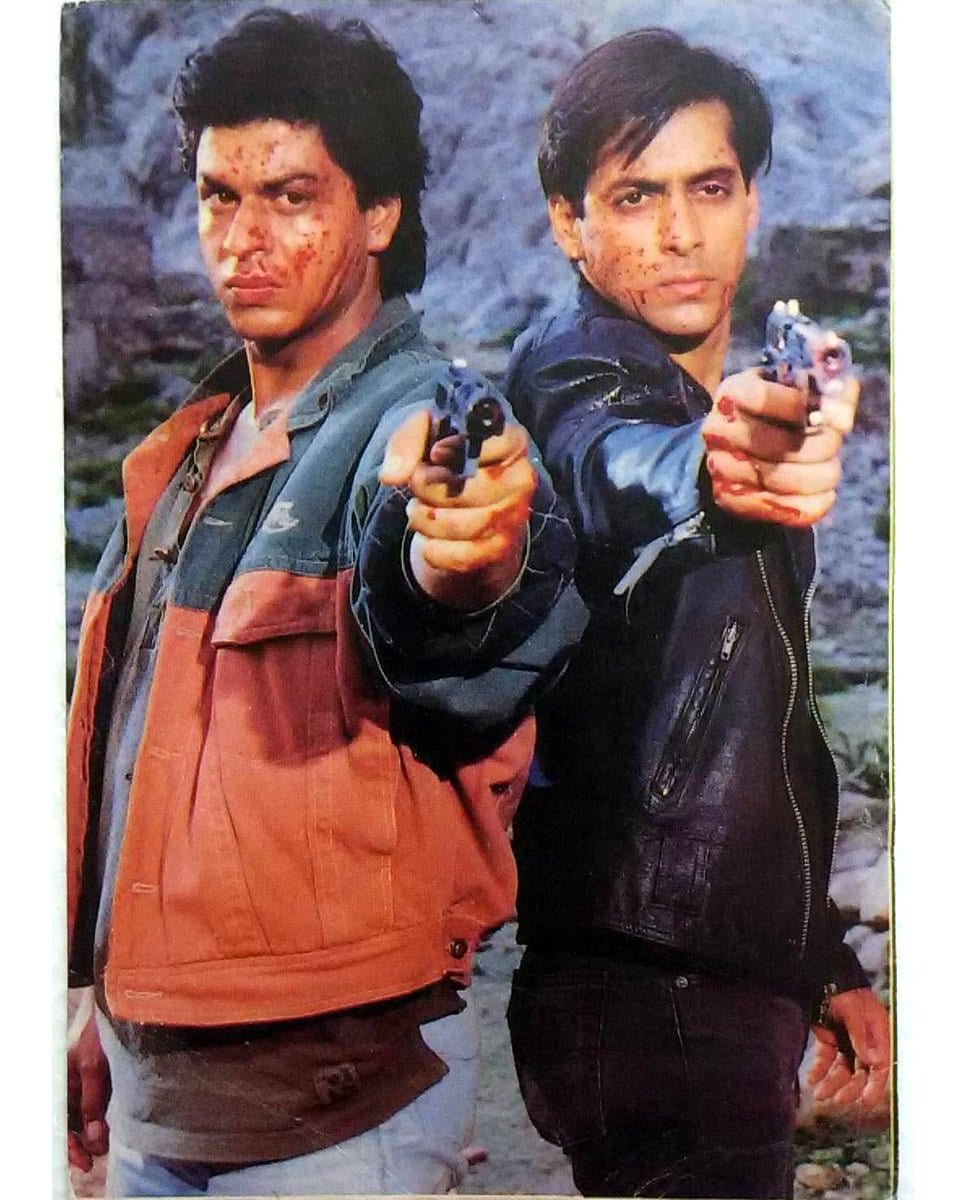 Shah Rukh Khan, Salman Khan were in lead roles in 'Karan Arjun'.(Photo Credits: Movies N Memories/Twitter)
Also read – Sapna Choudhary congratulates fans for Lohiri, new song 'Kala Chundar' coming on January 17
Then Mamta Kulkarni's steps got spoiled
When the shooting of the last part of the song 'Aaja-Aaja Bhangra Pa Le' was going on, Chinni Prakash, the choreographer of the song told Mamta Kulkarni that 'these two boys are doing the right steps, your steps are messed up'. On this Salman and Shahrukh started looking at each other with pride. Shahrukh and Salman shared this whole incident with fun on the stage of 'Bigg Boss'.
Be the first to read breaking news in Stuff Unknown | Today's latest news, live news updates, read most reliable Stuff Unknown |
Tags: Kajol, Rakesh roshan, Rakhee Gulzar, Salman Khan, shah rukh khan
,